Tip Top Cleaners
Tip Top Cleaners
We are happy to call Tip Top Cleaners a customer and a partner in being Green. They've just completed a very earth-friendly renovation and are furthering their environmental mission to their community and beyond. Below is a snippet from their website which touts their environmental efforts.
"At Tip Top Cleaners, we have dedicated ourselves to using only environmentally safe, non-toxic cleaners and solvents. We try to do our part in helping save the environment, one step at a time. We encourage our clients to recycle their hangers by returning them back to us. We even encourage all of our customers to Go Green by using The Green Garmento® reusable 4-in-1 bags available for purchase at our locations.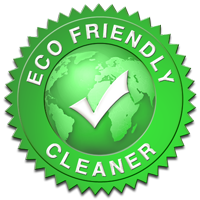 It is important to us to recycle, reduce, and reuse plastics bags, hangers, and paper in hopes that we will inspire our customers to do the same. Our machinery is designed specifically to save water and power while still providing a thorough and efficient cleaning process. Our goal is to provide our customers the highest quality dry cleaning nd
a
 laundry services while still conserving water and energy."