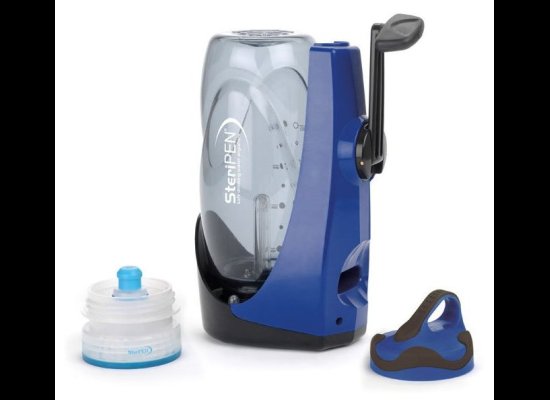 Yesterday's earthquake on the East Coast has many people wondering how they can prepare for the next one that comes out of nowhere. Well Huffington Post Green has put together a helpful guide to putting together an earthquake kit that is eco-friendly too! Here are our favorite parts from the article.
- Have safe drinking water available in recyclable bottles
- Canned food and other vegetarian non-perishables are essential
- Put together a on the go bag with a solar flashlight/radio/cell phone charer, a solar oven, and a hang crank UV Water Purifier
Another great blog lists more helpful hints and ideas to get ready. His ideas include keeping extra blankets and camping mats, along with only having canned food with pop-top lids (no opener required). He also cleverly doubles his camping gear as a ready to go earthquake kit. Here's his essentials list:
- WATER
- Bleach (for water
- Shelter (outdoors)
- Plastic Bags (he also mentions that "plastic bags are evil in every respect apart from a few key situations in which they are indispensable")
- Toilet paper, toothbrush & toothpaste, soap and toiletries.
- Medications, enough for a week or more and a First Aid Kit
- Canned PREPARED food (pop-tops!), jars of applesauce, dried mangoes or other fruit, Gatorade / energy drink powder, etc.
- Flashlight (crank-powered is great!), extra batteries, battery-operated (or crank) radio.
- Shoes (with good soles) and warm clothing.
- Containers
- Family photographs and emergency contact numbers
- Cash. And some quarters
- Tea
- Candles and lighters
There's lots of ways to prepare for an earthquake. Check out the American Red Cross' suggestions as well for other great tips for being prepared!
http://redcrossla.org/news/april-is-earthquake-preparedness-month
Stay safe and as always Be Fantastic … Use Less Plastic!
VIA [Huffington Post Green]