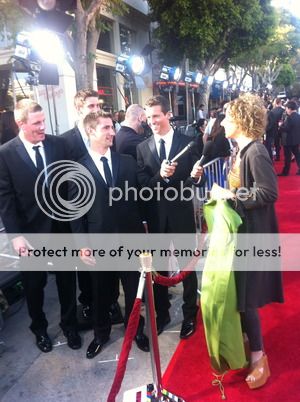 Hollywood embraces The Green Garmento!
Perhaps you've heard about a movie that's opening this week, THE INTERNSHIP.
It's got a great cast — Owen Wilson, Vince Vaughn, Rose Byrne, John Goodman and Will Farrell — and it's really smart and funny.
But this story of middle-aging guys trying to compete with young brainiacs for jobs at Google has something else going on; the film is filled with new innovations that will soon become commonplace. It's got three or four versions of new-fangled bicycles, cars without drivers, the Google Glasses. Oh...and in an effort to show the future standard of drycleaning packaging, The Green Garmento is featured as the official Google reusable dry cleaning bag.
Yes, that's really cool; we quietly did the happy dance in our seats watching our bags in action on the big sceen (we were invited to the film's premiere, how cool is that?). But it really does make sense that reusable replaces single-use packaging: as your customers love the organizational advantages of reducing closet clutter, you get to protect your work better while saving money, and everybody wins by lessening their need for poly.
It's just a matter of time. And each day you wait, you're wasting money on waste. Call us today. We're here. At least until we head to CLEAN, where we can't wait to see you!