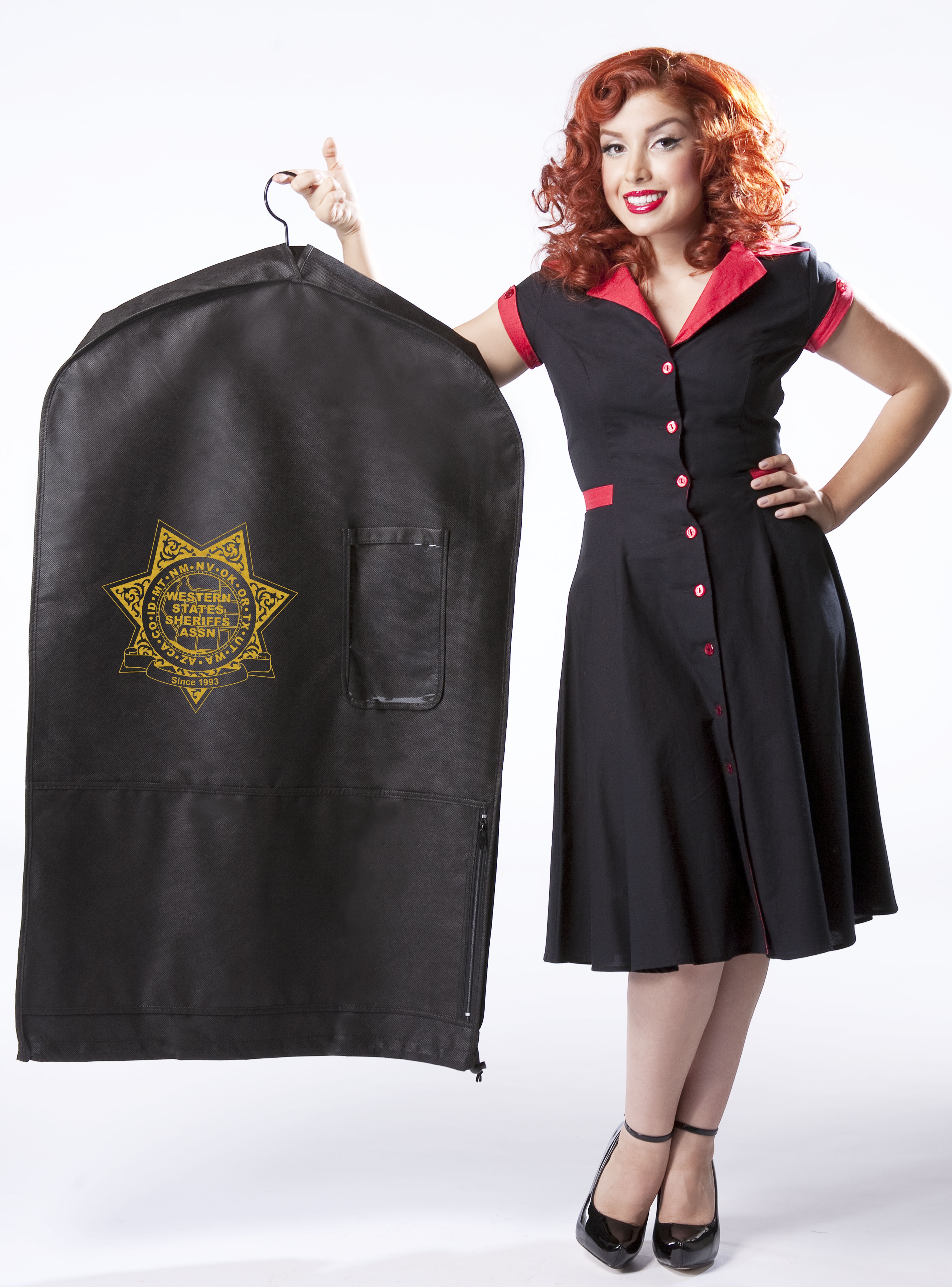 It's the Countdown to Clean!
WE'RE COUNTING DOWN THE TWENTY WEEKS TO "CLEAN" WITH THE TOP TWENTY REASONS TO USE THE GREEN GARMENTO!
With the help of some of our customers, we've created a list of the top 20 ways
The Green Garmento helps drycleaners' businesses.
Each week you'll learn why The Green Garmento can help your business. From improving the bottom line to increasing customer satisfaction to branding, we'll do our best to answer your questions about our reusable bag program. Now here's...
Reason #19: The Green Garmento suits a need for those in uniform.
Note from Rick Siegel, CEO:
One day at an event at Los Angeles City Hall, Jennie and I were showing people our bags when two policemen approached us. Before we had a chance to worry about what we were doing wrong, they asked for a couple of samples.


The officers then explained why they were so interested. "Police, soldiers, security people, we are all are looking for a bag like this," they said. "We all dry clean our uniforms and don't like people to see them through the plastic. When you leave the cleaner, it's best to not have people know you may carry a firearm, or you work for law enforcement, or have a security detail. It's just best to keep the uniforms - and our jobs private."

"We like what you're showing people about their advantages," the officers explained. "It's the security of the anonymity we like the best."

The Green Garmento comes in 6 colors and 4 different lengths, insuring that there is the perfect bag for any type of garment. Custom bags with company logos are also available.
Make sure to check back for the next tip in our Countdown to Clean!